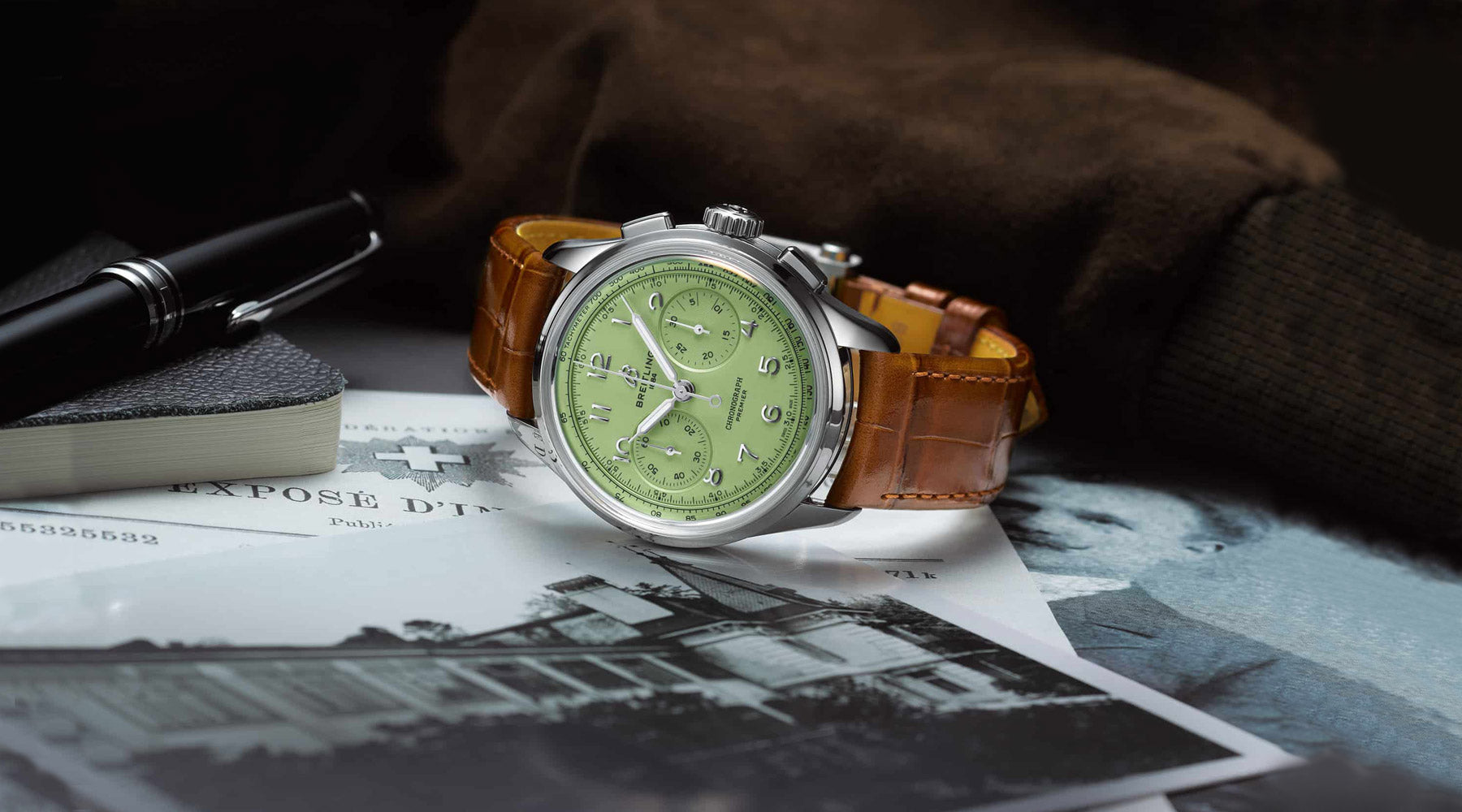 About Breitling
Breitling
As one of the last remaining independent Swiss watch brands, Breitling has played a crucial role in the development of the wrist chronograph since 1884. Breitling adds precision to the watchmaking process by furnishing all its watches with chronometer-certified movements.
More from Breitling
the CHRONOMAT
Breitling's all-purpose watch for your every pursuit, at home both on the red carpet and at the beach. Introduced in 1984, the Chronomat celebrated Breitling's centenary in style and marked the return of the mechanical chronograph. Nearly forty years later, the Chronomat still represents purpose, action and style.
The PROFESSIONAL
One of Breitling's earliest and most enduring mottos was "Instruments for Professionals" and the words are as relevant today as ever. The watches in the Professional family are equipped with features that make them perfect partners for every adventurer.